One Small Thing Urged Our Client to Make The Order
Time:2019-11-20 10:30 Author:Suny Group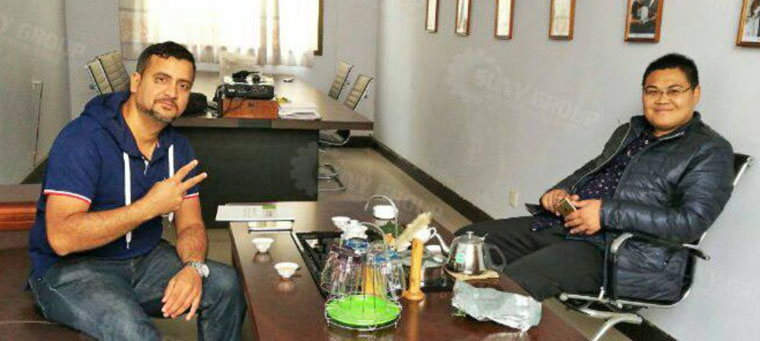 During the past few years, clients from various countries came to visit our factory for our machines. We have met and received those clients with different characteristics, religions, habits and so on.
Most of them are friendly and kindly, and we also do our best to provide quality service for them according to their requirements. Some clients made orders from us after testing our machines, not ony because of the quality and efficiency of our machines, but because of our service, including after-sale service and service during their visit.
I still remember that there was an indian client visited our factory last year. He got cold because of weather changes, our sales representative sent him the medicine at late night, and he feels very sorry that he didn't make the order from us because he failed to get the bank loan to start the Aluminum Plastic Recycling Plant. But he promised that he hasn't given up the project and once he collected enough funds he would start up the project and make order from us. We believe him as he's not joking and he also recommended his friend to us. Thanks.
Several months ago,an European client purchased the Cable Recycling Machine from us. And the reason that brought him to make the final decison was just due to a small thing. We took him to a local Chinese restaurant for lunch. However, the client could't use chopsticks and there was no forks in the restaurant. Our sales manager went out of the restaurant and bought forks and spoon for this client. The European client was so moved that he finally made up his mind to buy the machine from us. You cannot imagine that he didin't know which supplier to choose serval minutes ago.
Honestly, product quality and favorable price are very important in making a business, but human service is also an essential part.
Do you think so?
If you are also interested in recycling business, why not try to get some information from us?
Tags:
If you have any requirement or suggestion, please fill in the form and send to us, or contact us by E-mail:sunymachine@gmail.com,thanks!