The 23rd International Forum and Exhibition Fair for Recycling Metals
Time:2023-11-08 14:40:13 Author:Suny Group
In order to promote the new development of the recycled non-ferrous metals industry, the China Nonferrous Metals Industry Association and China Aluminum Corporation will hold the 23rd Recycled Metals International Forum and Exhibition and Trade Fair (CMRA) in Foshan, Guangdong, China in December 17, 2019 Day, November 7-9. Annual Meeting).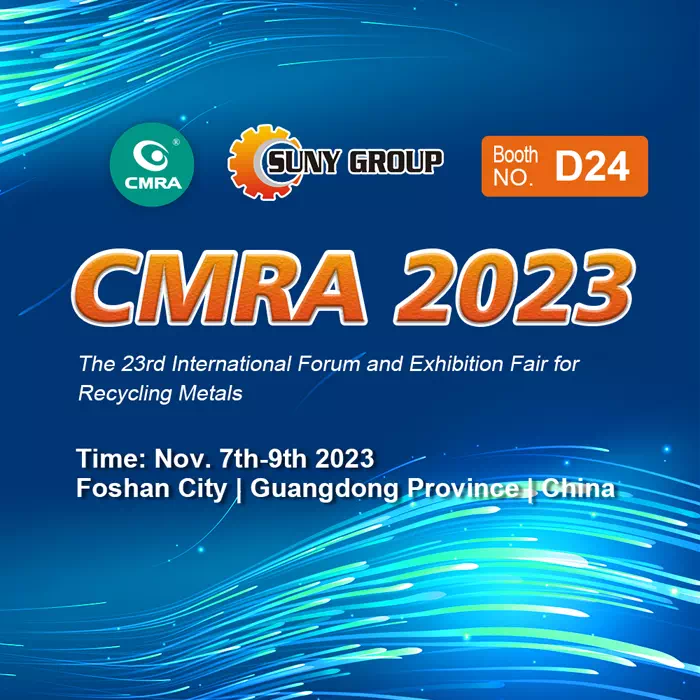 SUNY GROUP will participate in this meeting with more than 1,000 representatives from more than 30 countries and regions. Discuss the latest development situation and policies of global industries, industrial changes in key countries and regions, and future development trends.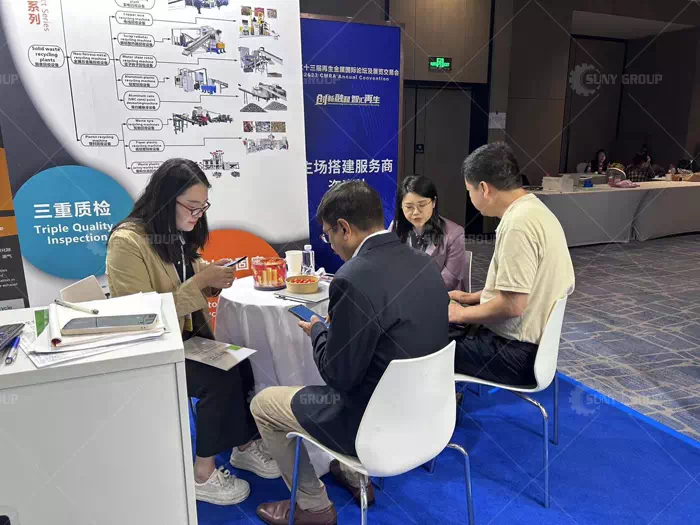 SUNY GROUP exhibition location: Booth NO.D24
Time: November 7-9, 2023
Foshan City | Guangdong Province | China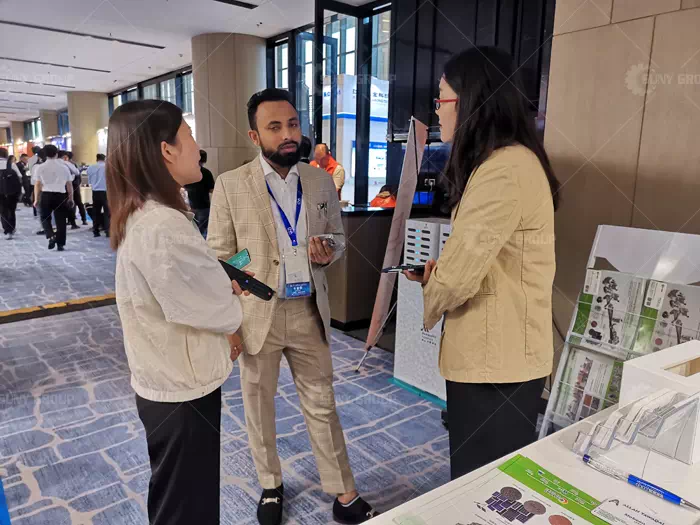 Warmly welcome colleagues in the recycled non-ferrous metal industry and people from all walks of life to visit and give guidance!