How to quickly separate the wire skin of the waste wire
Time:2020-09-15 11:56 Author:Suny Group
I saw a question from a netizen on the Internet: "I have 100 meters of waste wire and want to sell copper! The price is lower if it is not ideal for burning! The wire stripper is too slow, and the wire is too long to be stripped!!" The following will explain how to quickly strip off the wire skin of the waste wire.
The peeling of waste wires can be divided into household manual peeling and factory batch processing according to the amount.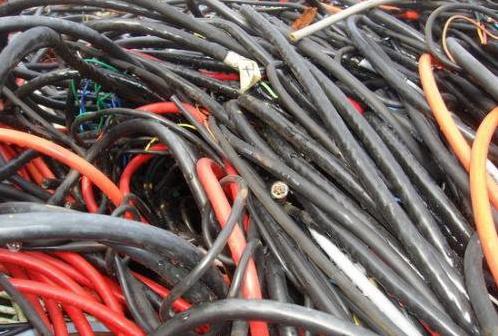 1. There are 2 methods for manual peeling:
1) Use wire strippers.
2) Put the can-opening knife in front of the can pull ring, align the knife edge with the hole in the center of the pull ring, and pass the wire through the pull ring, just use the pull ring to clamp the wire and cut it all the way with the knife edge.
2. There are 4 methods for batch processing in the factory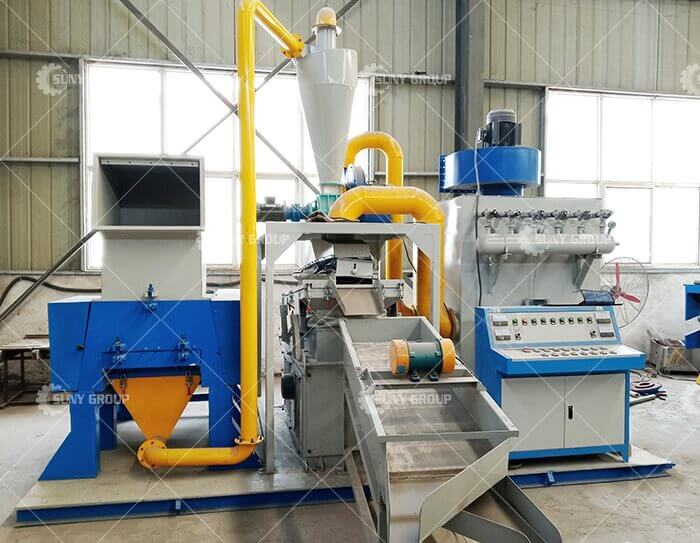 1) Mechanical separation method
Waste wire and Cable Wire Recycling Machine crushing processing method, this method is suitable for processing all kinds of waste wires and cables, with high output.
2) The chemical stripping method uses an organic solvent to dissolve the insulating layer of the waste wire to achieve the purpose of separating the copper wire from the insulating layer. The advantage of this method can obtain high-quality barriers, but the disadvantage is that the solvent is expensive and the solution is difficult to handle.
3) Low-temperature freezing method is suitable for processing various specifications of telecommunications and cables. The waste wires and cables are first frozen to make the insulation layer brittle, and then shaken and broken to separate the insulation layer from the copper wire.
4) Thermal decomposition method, through shearing, and then transporting the feeder into the pyrolysis chamber for pyrolysis. The pyrolyzed copper wire is sent to the discharge port sealing pool by the grate conveyor and then loaded into the product collector. Copper wire can be used as a raw material for producing refined copper.
Tags:
If you have any requirement or suggestion, please fill in the form and send to us, or contact us by E-mail:sunymachine@gmail.com,thanks!