Used tire recycling production line to shred used car tires
Time:2021-04-12 11:14 Author:Suny Group
The waste tire recycling production line crushes waste automobile tires, and the processing particle size is below 60 mesh. The waste tire recycling production line is also known as a waste tire recycling and decomposition system in the industry, which can crush and decompose waste car tires, truck tires, motorcycle tires, etc. into rubber blocks, particles, steel wires, fibers, etc., according to market output demand. Designed 1T/H-6T/H. Customized service production can also be carried out according to actual needs.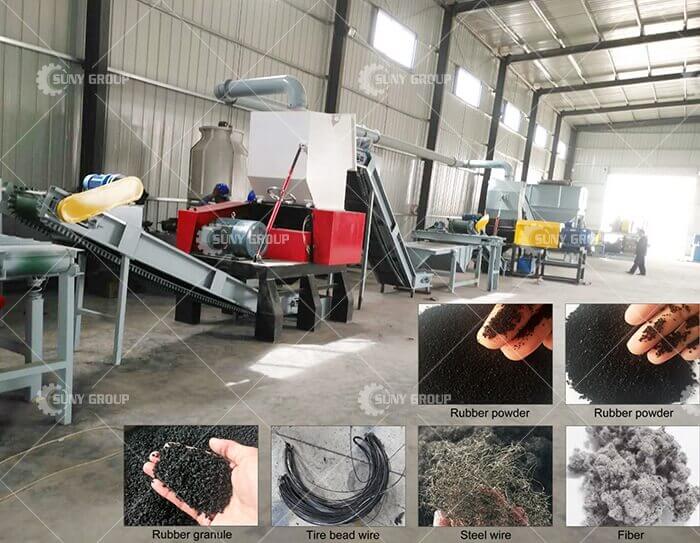 The tire is composed of rubber, fiber, steel wire, etc. The rubber, steel wire, fiber, etc. in the tire can be recycled and reused. The waste tire recycling production line is mainly divided into tire crushing, steel wire separation, pelletizing, packing and dust removal according to the composition structure and characteristics of the tire.
Conventional main equipment includes conveyor belt, double shaft shredder, steel wire separator, magnetic separator, crusher, vibrating screen, fiber separator, bagging system, dust removal system, electric control system, etc.
Tags:
If you have any requirement or suggestion, please fill in the form and send to us, or contact us by E-mail:sunymachine@gmail.com,thanks!