Which machines are needed to produce rubber pellets from waste tires?
Time:2022-01-08 18:50 Author:Suny Group
With the increasing popularity and utilization of automobiles, waste tires are also produced. A large number of waste tires not only pollute the environment, but also cause waste of resources. At present, the recycling of waste tires mainly focuses on the production of rubber by physical methods. Particles.
So what is the use of rubber particles? Rubber particles can be used in sports tracks, football fields, tennis courts, basketball courts and other recreational activities, as well as hospitals, hotels, restaurants, families, kindergartens, nursing homes, highways, factories that need shock absorption, It is a noise-reducing, non-slip venue, and can be used flexibly, and can be used in combination with various types of surface materials. Its outstanding features: non-slip, sun-proof, wear-resistant, and flame-retardant.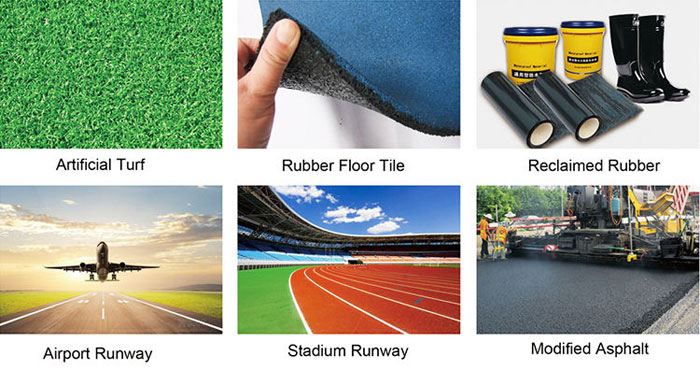 If we want to recycle waste tires more reasonably and efficiently and produce high-quality rubber particles, we need to process and recycle them through the following equipment:
A. Tire cutting system: waste tires are crushed into 3-5cm rubber blocks by semi auto tire cutting system or tire shredder;
B. Rubber blocks will be crushed into rubber granules or rubber powder by rubber granule production line or double roller rubber crusher production line;
C. Magnetic separators remove steel wire from rubber granules or powder;
D. Fiber separator removes nylon fiber from rubber granules or powder;
E. Fine grinder system: crush rubber granules or powder into more fine powder, like 60mesh, 80mesh, etc.
F. Water cooling system: every recycling line has independent water cooling system to cool machines and guarantee the recycling line continuous long time running well.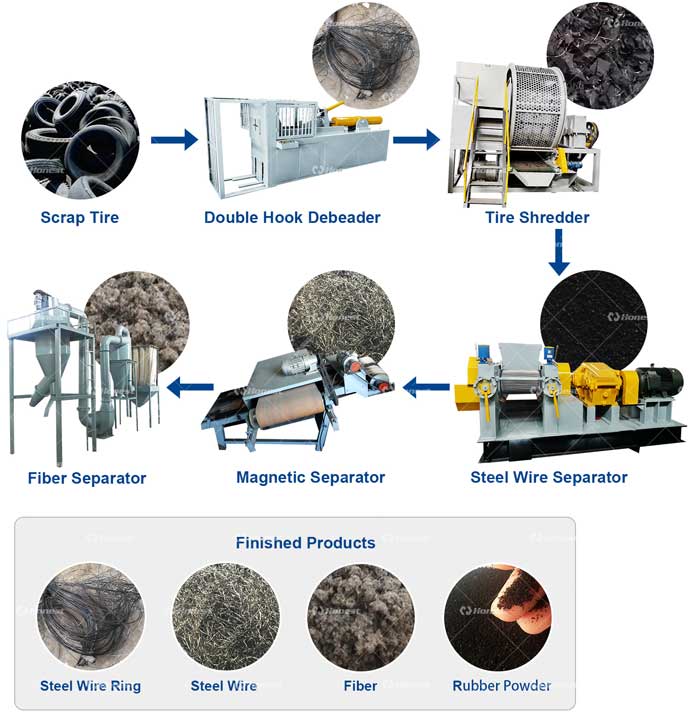 The recycling of waste tires to produce rubber pellets is very versatile, and waste tires are widespread and low in price. Therefore, if waste tires are recycled into rubber pellets and other reusable materials, it will not only produce good economic benefits, but also Environmental protection is also very beneficial. Suny Group has a complete set of waste tire recycling production lines, which can be customized to produce different specifications of rubber particles according to customer needs, which can be used in various industries. At present, it has been sold all over the world, and it has been praised and trusted by customers! If you have any related questions or needs, please feel free to contact us.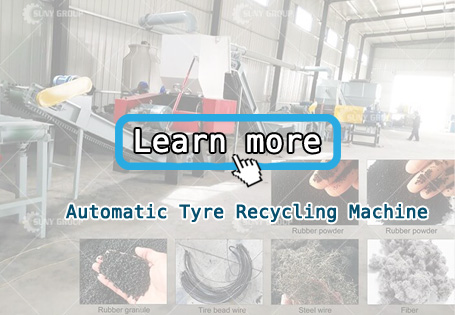 Tags: